Lit Cherry Blossom Trees
Lit Cherry Blossom Trees
Light the way with these lovely trees
Use them as a memory tree with pictures of loved ones that cannot be there.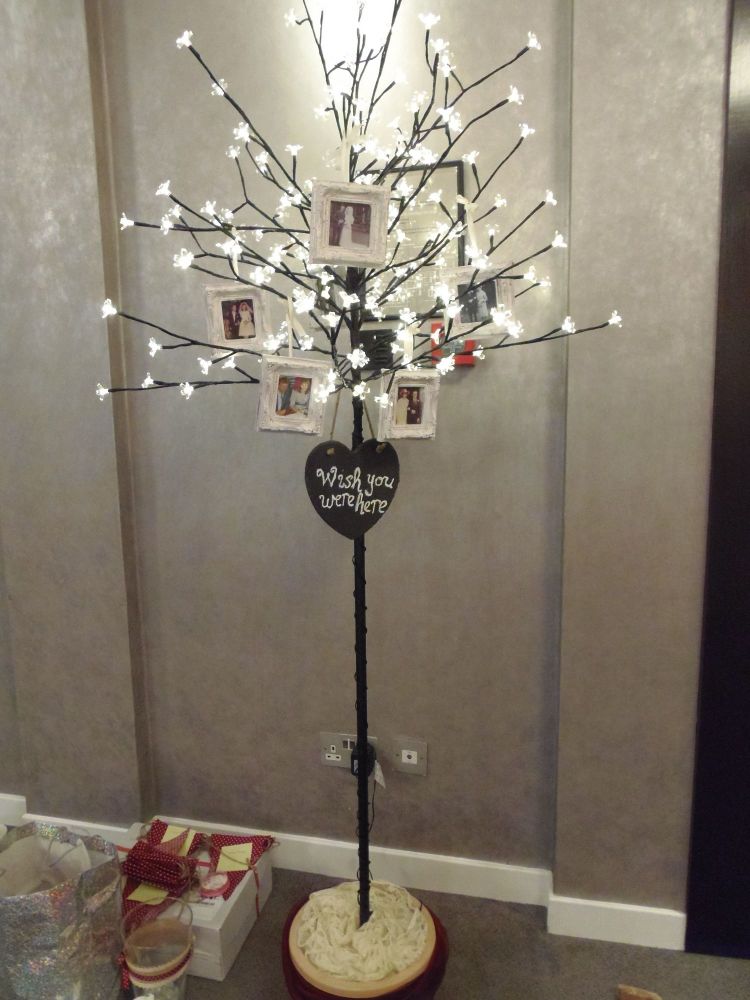 Only £18 to hire for a 24 hour period. Please ask about delivery, set-up and collection service.
Take a look at our lighting, Starlight Backdrop, flowers, Signs and Swags to complete your look.
Lanterns, swags, mini bubbble vases, cube vases, butterflies, organza sashes, lights, table flowers, hearts, silver buckets...