Candy Cart
Candy Cart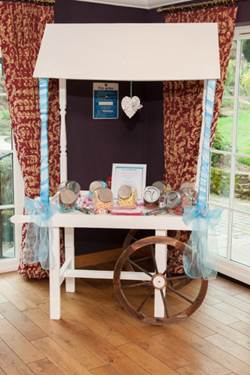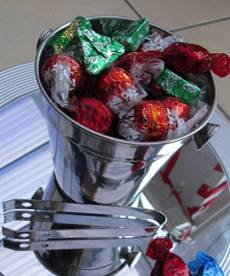 A fantastic novelty that children (and adults!) will love.
It is lightweight and portable and can be quickly and easily put together.
Candy Cart price is £75 and includes:
Selection of quality glass vases, metal buckets and/or jars with lids (Up to 10)
Selection of sweet tongs and scoops
Sweet bags
Personalised sign in a frame
Additional decoration in any colours/design
PLEASE NOTE: WE DO NOT SUPPLY SWEETS.
Additional jars and vases are available on request.
If you would like to hire just the cart or just the glassware please contact us.